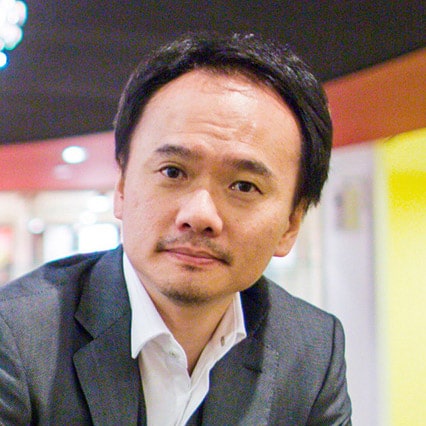 DAVID CHIEM,
FOUNDER CEO & EXECUTIVE CHAIRMAN
David is the Founder CEO & Executive Chairman of MindChamps International PreSchool. David first came to Australia at the age of nine without being able to speak a single word of English. He has since gone on to be the first Asian given a lead role on mainstream Australian television, in the internationally acclaimed drama series "Butterfly Island" and also published two critically acclaimed novels, 'Only the Heart' and 'The Full Story' which were nominated for three prestigious Australian literary awards.
David is also co-author of the 3-Mind Revolution, a new world-view for leaders and educators, alongside internationally acclaimed author and literacy expert Brian Caswell. His research and work in developing the '3- Mind' philosophy underpins the MindChamps offering – providing children with the mindset and learning tools to be the best they can be – MindChampions.
MindChamps' World Research, Advisory and Programme Development Team
The MindChamps philosophy, our dedication to sourcing the best research and our passion for turning the latest discoveries into effective educational initiatives have drawn some of the world's best and brightest to help us achieve our vision.
MindChamps' World Research, Advisory and Programme Development Team includes:
Professor Emeritus Allan Snyder FRS
Chancellor and Chair of the MindChamps Global Research, Advisory & Programme Development Team
U.S.A & Australia

Fellow of the Royal Society
(the prestigious scientific fellowship that counts Newton and Einstein as its former fellows)
Founder, Centre for the Mind (University of Sydney)
Holds the 150th Anniversary Chair of Science at the University of Sydney
Winner of the 2001 Marconi International Prize, the world's foremost prize in communication and information technology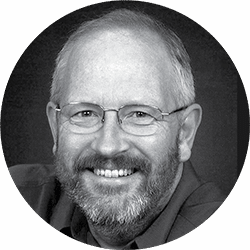 Mr Brian Caswell
Dean of Research & Programme Development
Australia

Internationally-acclaimed author of more than 300 books, many of which have won literary awards
Over 40 years of experience in public and private education
Established speaker and literacy consultant for over two decades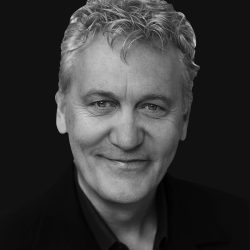 Mr Dean Carey
Dean of Theatre
Australia

CEO and Founding Director of Actors Centre Australia, one of Australia's top theatre schools
Former Head of Acting at the Western Australian Academy of Performing Arts (WAPA) and the National Institute of Dramatic Arts (NIDA)
Acting teacher with more than three decades of experience and have coached celebrities such as Hugh Jackman
Performance consultant on various film and TV projects, including the Australian productions of The Boy from Oz and Saturday Night Fever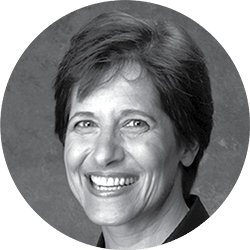 Professor Kathy Hirsh-Pasek
Senior Fellow
U.S.A

Senior Fellow at the Brookings Institute, USA
Director, Infant Language Laboratory, Temple University, USA
Recipient of numerous awards
Author of 12 books including Becoming Brilliant: What Science Tells Us About Raising Successful Children, Einstien Never Used Flash Cards & A Mandate for Playful Learning in Pre-School
Published over 200 articles and research papers
Professor Roberta Michnick Golinkoff
Senior Fellow
U.S.A

Director, Child's Play, Learning, and Development Laboratory, University of Delaware, USA
Recipient of numerous awards
Author of 14 books including Becoming Brilliant: What Science Tells Us About Raising Successful Children, Einstien Never Used Flash Cards and A Mandate for Playful Learning in Pre-School
Published over 150 Articles and research papers
Emeritus Professor Steven Schwartz, AM, FASSA
Senior Fellow
Australia

Former Chairman of the Australian Curriculum Assessment and Reporting Authority
International Award Winning Researcher
Named 100 highest cited researchers in his field
Former Professor with Harvard & Stamford
Won the Brain Research Award, British Red Cross Society
Australian Academy of Science – Royal Society (London) Exchange Fellowship
Former Vice-Chancellor of:

Macquarie University
Brunel University
Murdoch University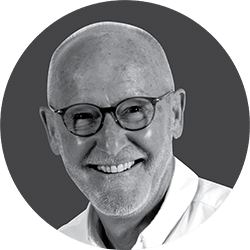 Mr Steven Andrews
Chief Academic Officer
U.K.

Former Senior Education Advisor to the UK Government
(Tony Blair Administration)
Former Director of Schools, Greenwich, UK
Former Group Chief Education Officer, Cognita International Schools
Former Group CEO, Tanglin Trust School, Singapore.
Mrs Carmee Lim
Mentor Principal
Singapore

Former Principal of Raffles Girls' School, one of Singapore's top school
Former Senior Inspector of Schools in the Ministry of Education, Singapore
First Executive Director of the Academy of Principals, Singapore
Dr Scott Hicks
Senior Fellow
Australia
Academy Award nominee and Emmy Award winning director and screenwriter
Director of the Academy Award winning films Shine, Snow Falling on Cedars and box-office hits including No Reservations and The Lucky One
Member of the Directors Guilds of America and the Academy of Motion Picture Arts and Sciences
SA Australian of the Year recipient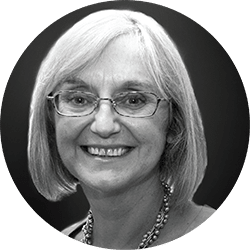 Mrs Louise Mulligan-Andrews
Director General Of Education
U.K.

Former Director of Schools, The Department for Education, U.K.
Responsible for improving student exam performance in Nottingham City at double the national rate
Mr Aubrey Mellor, OAM
Senior Fellow
Australia

Accorded the Order of Australia Medal(OAM) in 1992
Former Director of the world prestigious National Institute of Dramatic Art, Australia
Renowned theatre teacher to a generation of acclaimed Australian Academy-Award Winners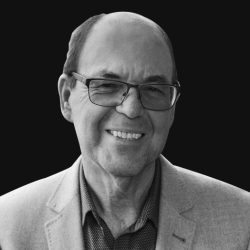 Mr Trevor H. Cairney, OAM
Fellow
Australia

Accorded the Order of Australia Medal (OAM) in 2012
Adjunct Professor at the University of New South Wales, Department of Education
President of the New South Wales Business Chamber
Written nine books and over 200 reports, articles and book chapters on early learning, training, language acquisition and development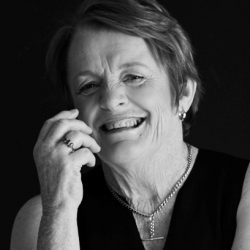 Ms Libby Gleeson, AM
Fellow
Australia

Member of the Order of Australia (2007)
Adjunct Associate Professor at the University of Sydney, Department of Education and Social Work
Award-winning writer for picture books and fiction titles, including Hannah and the Tomorrow Room, An Ordinary Day, and Amy and Louis
Chair of WestWords, Western Sydney's Literature Development Organization for Young People
Yip Pin Xiu
Pin Xiu first made headlines by winning the gold medal at the women's 50m backstroke in the 2008 Beijing Paralympics. After her splendid performance in Rio, she made headlines everywhere in Singapore, making it to 'breaking news' for dailies, radio stations, television channels and more. Pin Xiu clinched not one but two Gold medals at the Rio Paralympics. Needless to say, she set new world records.
While she is Singapore's first and only Paralympics gold medallist, now, with three golds and four medals, she is in the league of one of Asia's most accomplished Paralympic swimmers. Pin Xiu's sporting feat earned her The Straits TimesAthlete of the Year for 2015, a prestigious award among her various others, that recognises Singapore athletes who achieved exceptional success and, more importantly, who go on to become inspirational role models in the manner that they achieve success.
More amazingly, Pin Xiu has achieved sporting success despite her deteriorating physical condition. She has been afflicted with muscular dystrophy, a syndrome that slowly breaks down her muscles as she grows older. It was for this reason, along with her sheer determination and tenacity to do well despite her physical condition and the inspiring nature of her accomplishment, that distinguished her from other able-bodied athletes who were also nominated for the award.
Importantly, Pin Xiu believes in overcoming her physical challenges and achieving success by adopting a Champion Mindset, which is a personal attribute that is about being the best one can be, discovering one's strengths, recognising one's weaknesses and turning them into strengths.
"I identify strongly with the MindChamps philosophy of nurturing the Champion Mindset in every individual. It is the Champion Mindset that has helped me overcome my physical challenges to achieve my dream of an Olympic Gold Medal,"she says.
Jane Lee
Jane was the captain of the first all-women team to reach the summit of Mount Everest in 2009 as well as the first Southeast Asian woman to scale the 7 summits of the world between 2010-2011.
To Jane, success in climbing is 10% physical and 90% mindset. She believes that every child has the potential to achieve great things. The key is to get each child to embrace that self-confidence that will nourish a conviction to dream big and see their goals through to the end.
As a MindChamps brand ambassador, Jane would like to set a positive example to children, to show that with the correct mindset, they are capable of overcoming even the most extreme of challenges to reach their goals.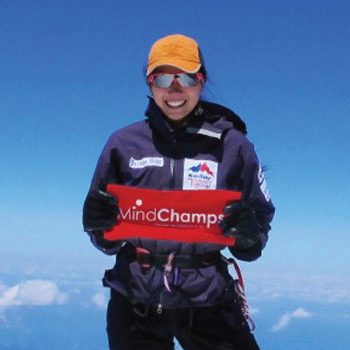 Jeremy Lim
Jeremy is a graduate of the MindChamps Success 4 Life Programme in 2003 and was appointed as a Youth Fellow of MindChamps in 2006. Despite being diagnosed with the brittle bone disease – a condition where bones break easily and are prone to fracture as the body lacks the collagen required for a sturdy bone structure – his disability does not deter him from learning or growing and contributing to society. Moreover, Jeremy believes that the many challenges he faced as a result of his condition has made him a better person, and not a bitter one.
Jeremy describes his experience at MindChamps as enriching, rewarding and life-changing; he credits the educational institute for teaching him not only effective learning methods but also useful life skills. He believes that it is only natural for one to develop a Champion Mindset after being taught at MindChamps.
Jeremy is also a recipient of the Singapore National Youth Achievement Gold Award in 2009 and had written an autobiography entitled Beyond Bone Breakingthat was published by MindChamps Publishing in 2011. The autobiography shares his life journey, challenges and lessons with everyone.
Rainer Ng
Rainer is a Youth Fellow of MindChamps since 2011, a 50-metre backstroke silver medallist at the 2010 Singapore Youth Olympic Games and a graduate of the MindChamps Youth Athlete 3-Mind Academic Programme, a joint initiative that was specially formed by MindChamps and the Singapore Sports Council for the training of youth athletes for the 2010 Games.
Rainer directly attributes his ability, courage and determination to break through negative barriers and beliefs to MindChamps. The study techniques that he learnt during the MindChamps Youth Athlete 3-Mind Academic Programme has taught him how to itemise and summarise information, making it easier to digest. It has also taught him how to analyse and train smart during his training sessions.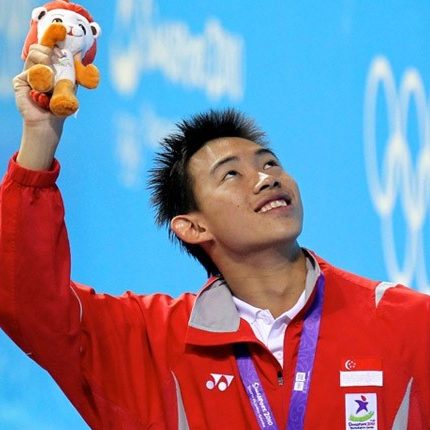 Our Trainers & Teachers - The Dream Team
At MindChamps, we believe that every child deserves our time and attention. Having a great curriculum is only as good as the trainers and teachers who deliver it. We believe that "when we stop learning, we stop teaching."
Our trainers and teachers undergo extensive training to embody and impart our revolutionary concept of the 3 Minds (the Champion Mind, Learning Mind and Creative Mind) and the 'S.M.I.L.E.S.'™ Curriculum. Thereafter, they go through accreditation to ensure that they are fully equipped to nurture our young Champs. Our dedicated Champion trainers and teachers are passionate about teaching, and care deeply about nurturing children, and preparing them to be champion learners of the future. This is why MindChamps trainers and teachers are outstanding professionals.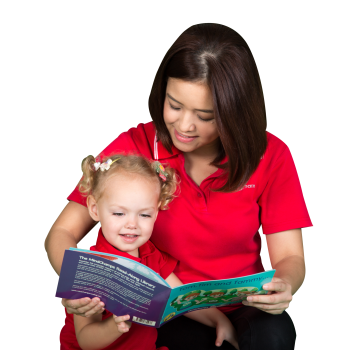 Preschool Teachers & Early Childhood Professionals
Our PreSchool teachers receive up to 200 hours of extensive training and accreditation at MindChamps, regardless of their early childhood qualifications, to ensure that your child's mind is nurtured by the most qualified and dedicated teachers.
To lift the industry standards and share our experience, MindChamps also set up a PreSchool Teachers' training institute, Champion Mindset Academy, to teach the craft and nurture exemplary early childhood professionals.
MindChamps Enrichment Trainers
Only the top 10% of applicants with extensive educational qualifications and expertise make it as a MindChamps trainer. For any educational and training organisation, there are two areas within which there can be no compromise:
The quality of the enrichment programmes they develop
The quality of the enrichment trainers they select to deliver those programmes
All MindChamps accredited trainers are seasoned education professionals with the drive and the talent to have made it through our intensive and exhaustive selection and training process.
"I was so impressed with MindChamps' education philosophy, scientific background and unique training methodology that I decided to be a part of the dream team."
Mrs Carmee Lim, World Advisory Board Member & MindChamps Mentor Principal. Carmee is also former Principal of Raffles Girls' School, former Senior Inspector of Schools in the Ministry of Education, Singapore and First Executive Director of the Academy of Principals, Singapore